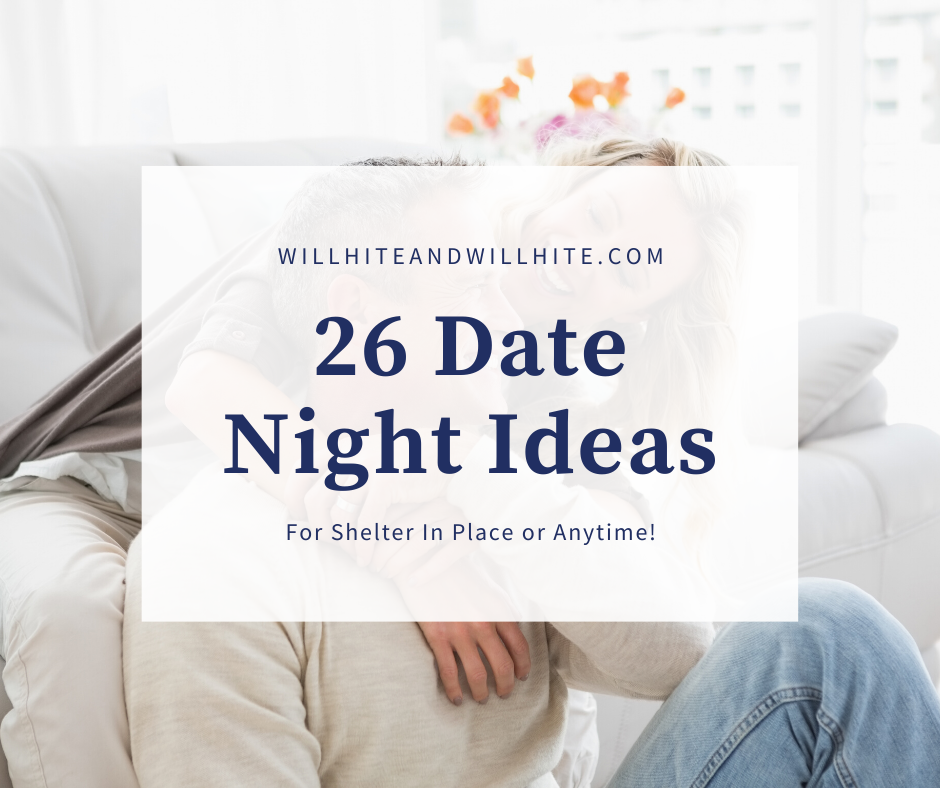 1. Take an online dance lesson.
Move the coffee table, create a dance floor and pull up a dance tutorial video on TV. There are ones you can pay for, such as "Show Her Off," that take you through step by step, but there are plenty of free tutorials on YouTube with a variety of different dance options. There's nothing like putting on some good tunes and dancing off some of the quarantine jitters and cabin fever.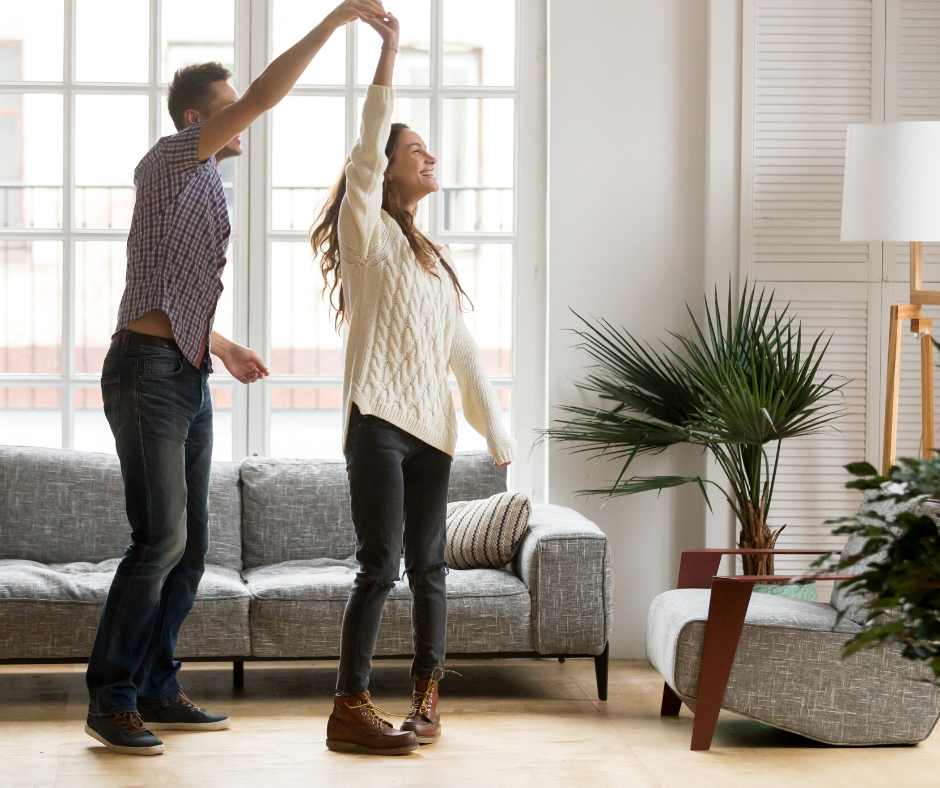 2. Have a dance party in the living room

Create a collaborative playlist on Amazon Music with nostalgic songs from your most joyful moments, and play one or two per day to dance together.
3. Host a virtual double date with another couple

Virtual double dates can be really fun, especially if you spice it up with a game. Plan a date with your favorite couple and play a board game, card game or charades.
4. Get creative with some arts and crafts.
Use any crafts supplies you have at home and find some instructional videos on YouTube. At the very least, you can learn to sketch together. Learning a new skill of any kind together is a bonding experience, and novelty — as well as the off-balance feeling when you try something you're not already good at — can make you feel some of the spark you felt in your earliest dating days.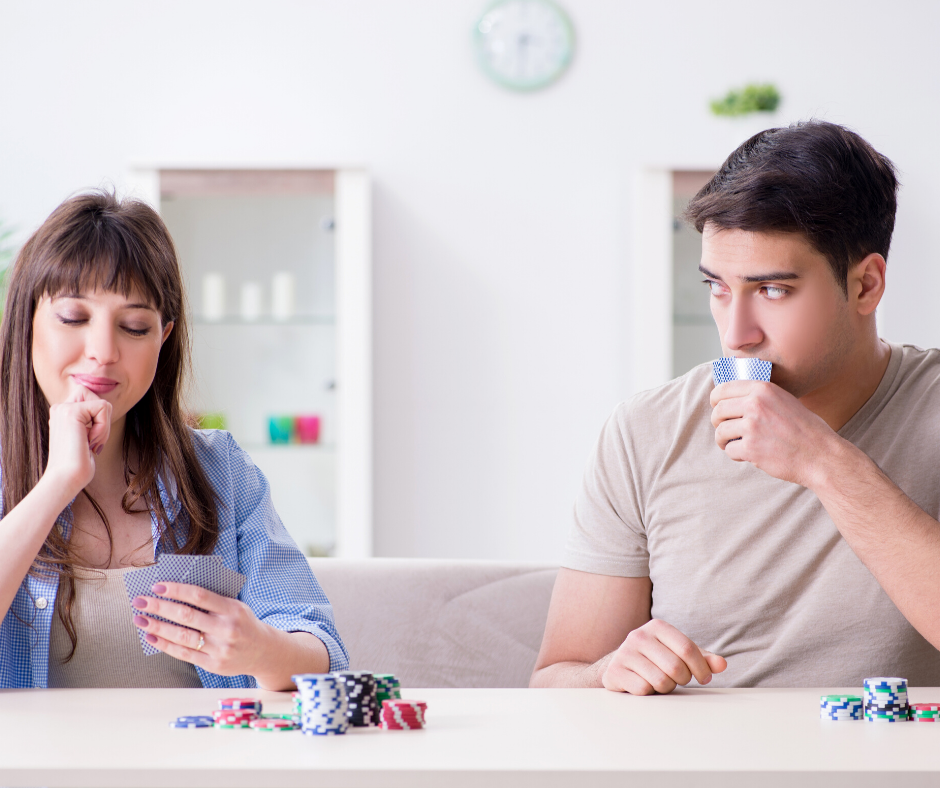 5. Play the card games you loved as kids.
Break out a deck of cards and teach each other games you learned as a kid. Remember Old Maid, Go Fish, Uno? These are fun and can spark conversations about who taught you each game and memories from your families of origin, sleep-away camp or other formative situations.
6. Take a workout class together.

Get the blood flowing and endorphins running. We love BoxUnion for great boxing workouts or try any online workout. Sweating together is a fun way to maintain some semblance of healthy routine during quarantine, which will highly influence how productive and happy you both are throughout the day.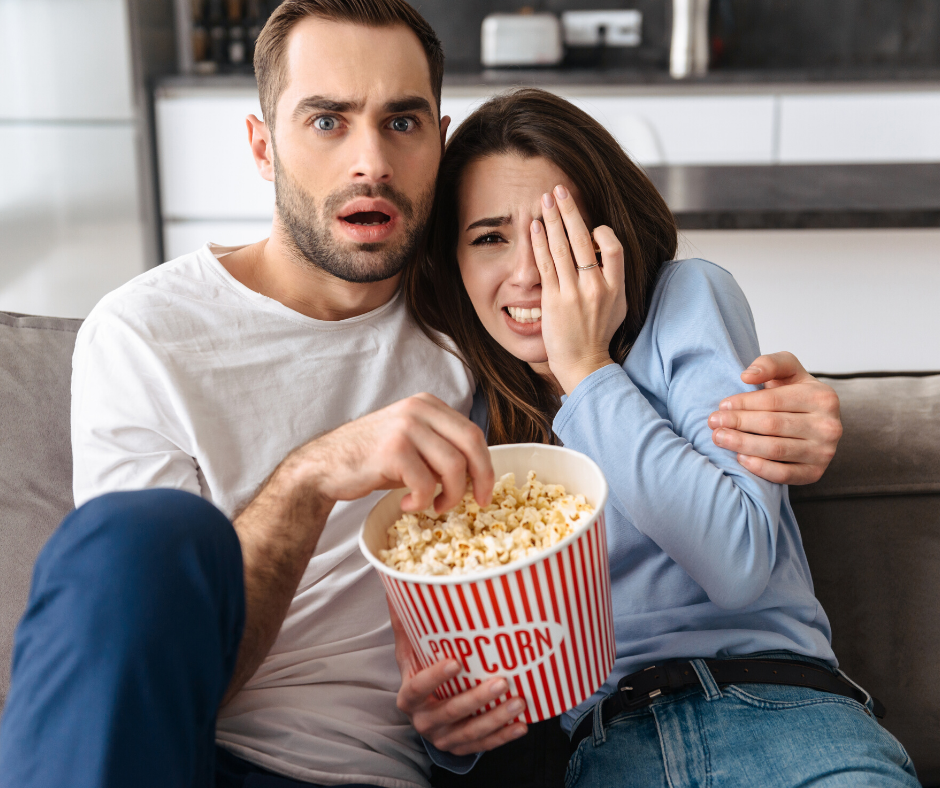 7. Movie Night
Watch a movie or television show you enjoyed while dating, (or try something new) pop some popcorn, and enjoy your favorite flick together. View Netflix's or Amazon's list of trending picks first if you need help deciding what to watch.
8. Play games
There are virtual options for several games. Unleash your competitive nature and challenge your partner to beat your high score on a favorite game you used to play or try a new one online or order a new one on Amazon.
9. Stream live podcasts
Listen intently as celebs or everyday folks share their opinions on everything from parenting to politics. After the podcast ends discuss your thoughts and learn something new together.
10. Watch a webinar
Watch an online course, meeting, or training session with your significant other and grow together.
11. Embark on a pretend vacation
Take a virtual tour of National Parks or famous museums. Google images of beaches, restaurants, and tourist attractions from the destination of your choice. Find YouTube videos or audio clips of the waves hitting the sand. Cook or order some Thai food or a Mexican feast via DoorDash if it fits the theme for your pretend vacation.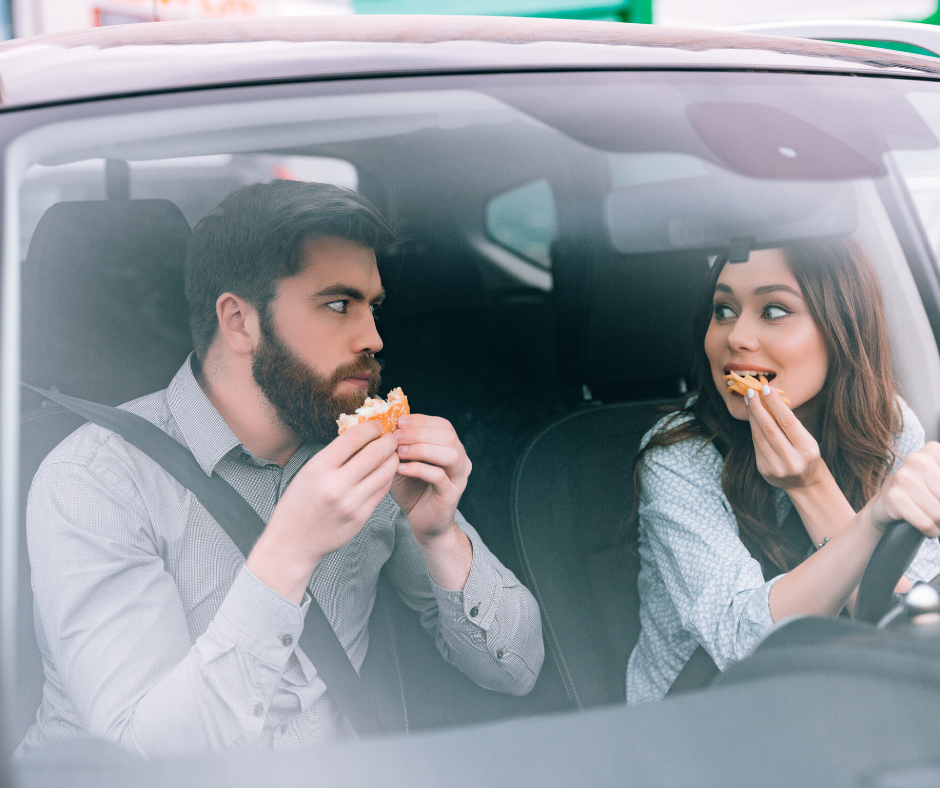 12. Have a dinner date in your car
Pack a lunch or order one through the drive-thru window, then park in a favorite spot or park and enjoy a meal together in an inspiring location.
13. Tour museums from your laptop
You can't visit most museums in person, but you can take virtual tours. Explore popular museums such as the British Museum in London, the Musée d'Orsay, or the National Gallery of Art in Washington, D.C. Take notes on your favorite exhibits and compare your top picks, then make plans to see them in person when the pandemic ends.
14. Visit virtual zoos
As the weather grows warmer, many of us miss visiting lovable animals at the zoo. Fortunately, you and your sweetheart can enjoy virtual tours of many popular zoos, including the Houston Zoo, San Diego Zoo, and the Atlanta Zoo.
15. Explore national landmarks and other attractions without leaving home
Enjoy a humidity-free tour of the rainforest at Hawai'i Volcanoes National Park, discover the vibrant red rocks of the Grand Canyon, or imagine the chill of the Alaskan Glaciers through your digital device. If you're a thrill seeker, participate in a virtual rollercoaster ride at Disney or wander the parks via Google Street View.
16. Check out virtual aquariums
Relaxing on the beach isn't possible during a pandemic, but you can view ocean life during a virtual aquarium tour. Check out the National Aquarium in Baltimore, the Georgia Aquarium, or the Loggerhead Marinelife Center. The Monterey Bay Aquarium has a live cam that brings the crashing waves of the beach to your screen.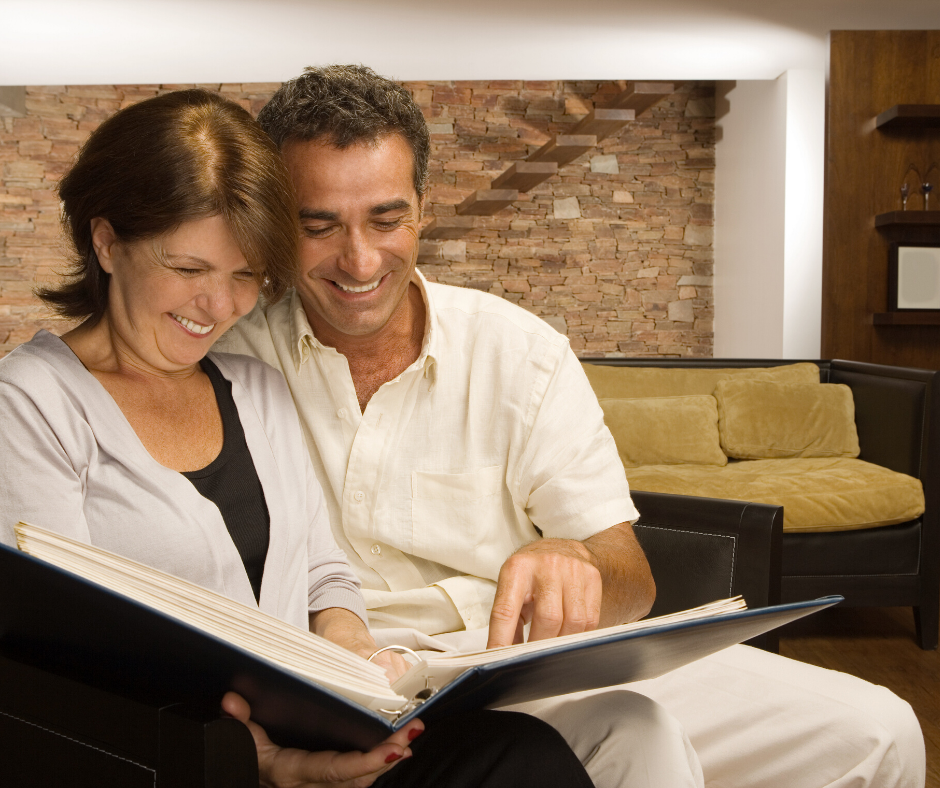 17. Complete a project together
Feeling creative? Make separate pages for a scrapbook, a fun way to reminisce while going through photos. Plant some flowers, complete a puzzle or any hobby you enjoy together.
18. Try new recipes
Improve your cooking skills and make the most of the canned goods in your pantry by trying new recipes together. Create a board on Pinterest to keep a file of yummy recipes you find on Facebook and decide which recipes are keepers.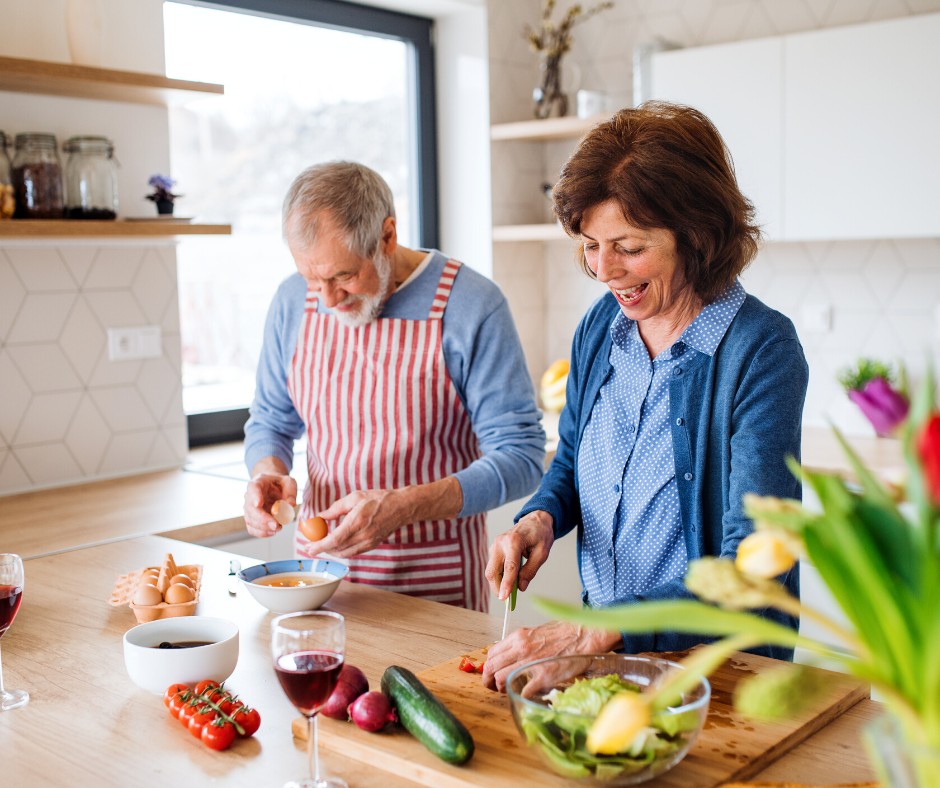 19. Write each other letters or notes
The written language isn't dead, even if you suck at spelling or have the handwriting skills of a 5 year old. It's nice to get handwritten words of affection in our digital era, so draft a romantic letter for your loved one. Or create a card at Send Out Cards to brighten each other's day.
20. Create a When This Is Over jar
Create a jar and fill it with whatever you deem fit. Think of exciting activities you'd like to do together when COVID-19 stops forcing folks into quarantine.
21. Text pictures of everyday life
Fancy dates and luxurious trips are nice, but there are magical moments in everyday life. Text each other pics of simple things that you once did together and look forward to getting back to soon.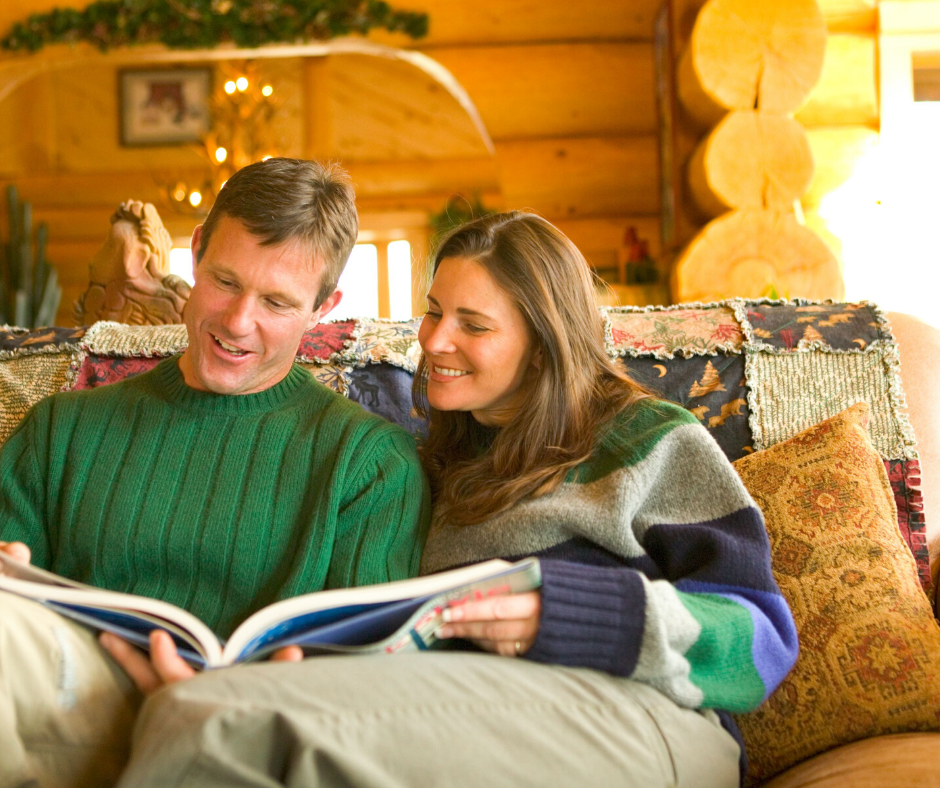 22. Read to each other
Many libraries are closed during the pandemic, but you can check out digital books from the DPLA. There are also plenty of digital books available on Amazon.com if you prefer to purchase your reading material and can't get a hard copy shipped quickly.
23. Go hiking
Take a walk, even if it's just through your neighborhood. Find a hiking trail or visit a City Park and enjoy some fresh air together.
24. Write a story together
Take a few moments, whenever you each have time, and add a few words, a whole page, or whatever your creativity inspires you to do. Find relevant images on Pixabay or similar sites if you're better with pictures than words.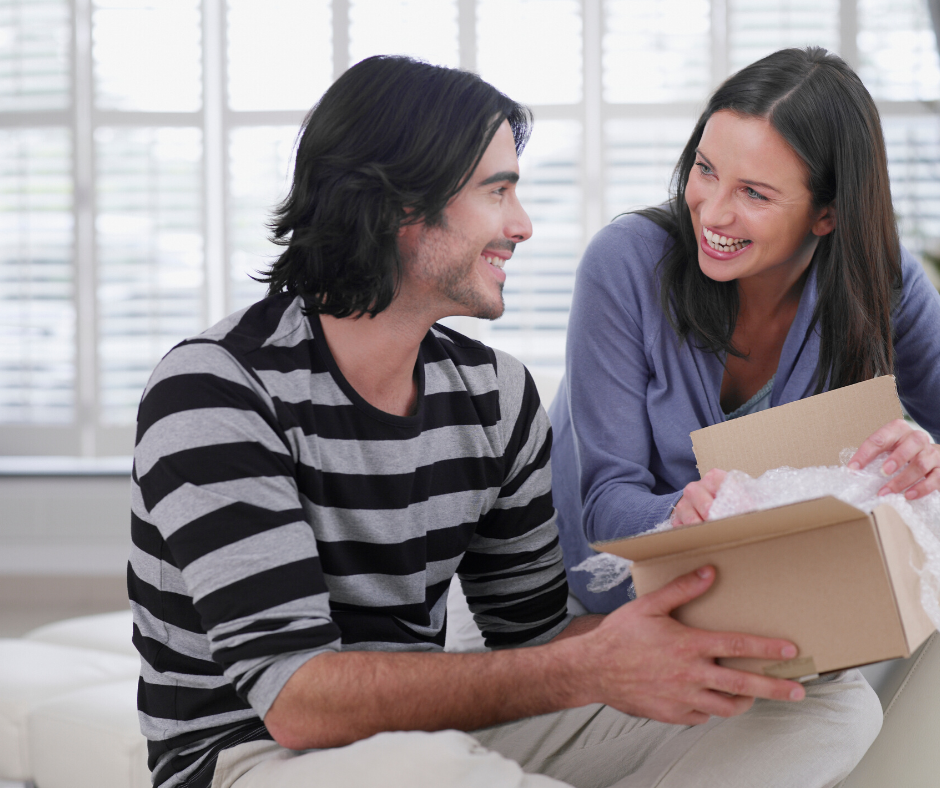 25. Have an unboxing night
Send each other sweet care packages and then open them together. Many post offices ship USPS boxes and envelopes to your porch at no charge.
26. Plan for your future
Think about all the things you enjoyed doing before the pandemic and all the things you wish you had done together. Make a list of all the fun activities you can enjoy when social distancing ends, whether you want to grab dinner at your favorite restaurant or travel to Bermuda.
Hope you enjoy and please share any ideas you've found to enjoy each other. Your relationship can survive this pandemic as long as you put in the effort.